AMACENA is an integrated, comprehensive software suite to manage serialization/ Track & Trace data from the production lines up to corporate level where interfaces allow data exchange with governmental servers. The use of AMACENA can be offered on subscription base as cloud service or as on-premise client-server solution.
The core of the Hicof product offering is the AMACENA database. It combines all ISA-95 levels from 1 to 4 into a single system. By doing so, no interfaces between the ISA-levels are required and only one data repository ensures a single source of truth. The use of AMACENA can be offered on subscription base as cloud service or as on-premise client-server solution. The unique selling propositions of AMACENA are:
Only one database from one supplier covering all Levels (1 to 4) makes working with the system very easy, prevent data integrity issues
Only one Master Data Management repository for product and county specific data is fully compliant to GMP regulations regarding data change and eliminate the manual data synchronization between several linked systems and its manual documentation
AMACENA is full validated and all software updates are free of charge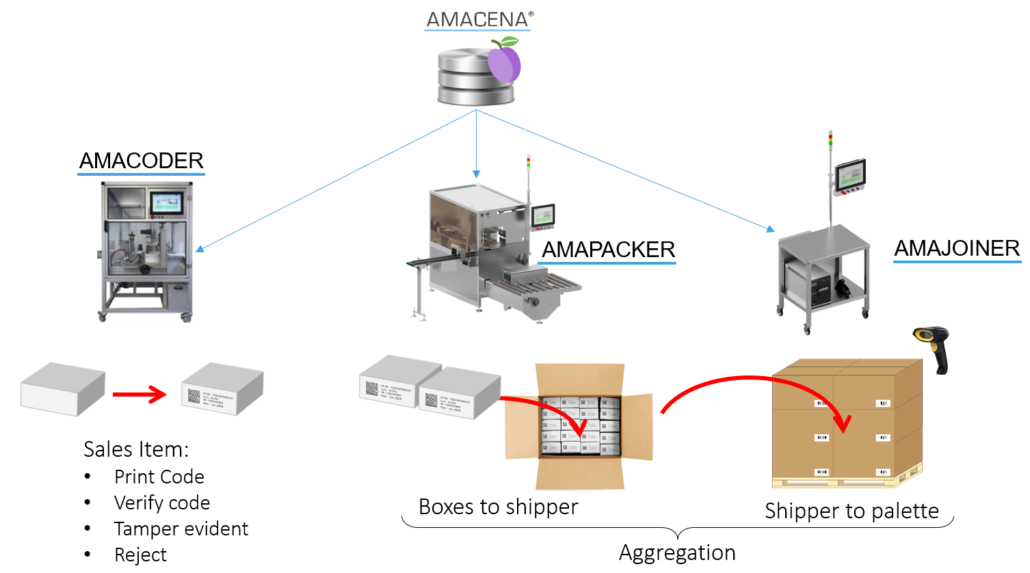 Hicof Amacena features a build-in web based label creator to create and adjust all print layouts for AMACODERS, and all connected tertiary label printers. The label creator allows GMP compliant change control of all label parameters across the enterprise. 
Hicof AMACENA is a uniform serialization software covering all track & trace related topics in the enterprise. The solution works as monoblock which allows the customer to use the same user interfaces accross AMACENA. This reduces efforts in training and operations.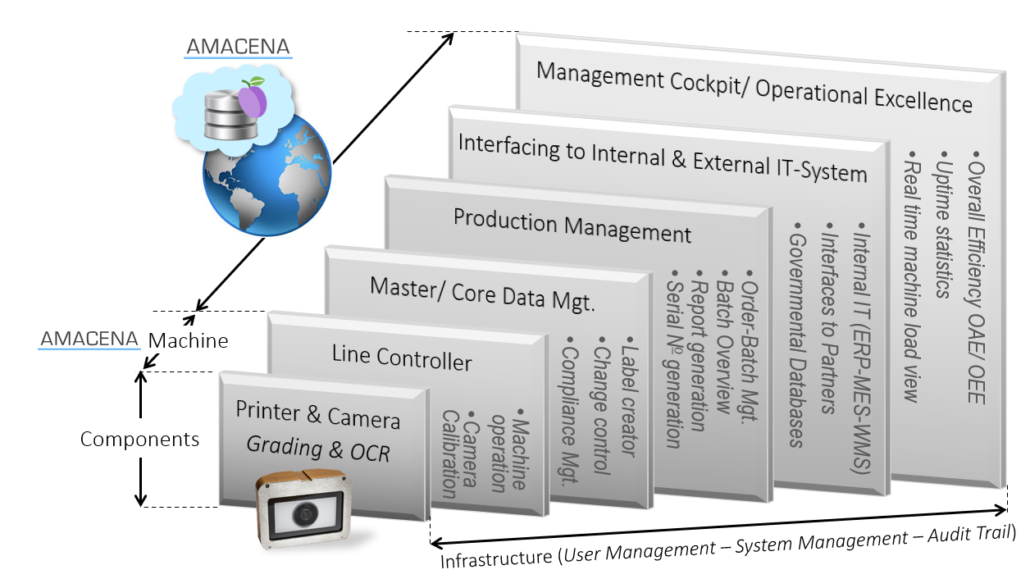 Hicof Amacena allows to integrate the solution with inhouse IT, external partners and governmental systems. The solution features an easy to use interface engine to quickly set new connections. AMACENA is build around the EPCIS standard of GS1 which allows seamless integration with the majority of systems on the market.
Hicof can support critical business processes to the highest standards using modern technologies as VPN to support the customer very fast around the globe.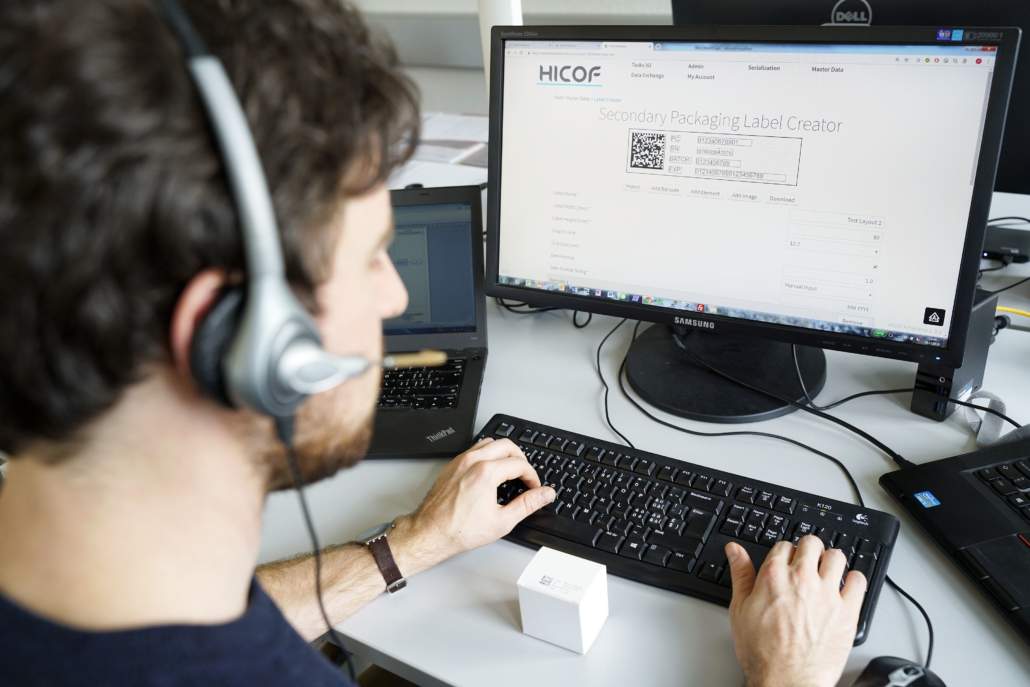 Hicof AMACENA is offering much more. Please read our knowledge articles.